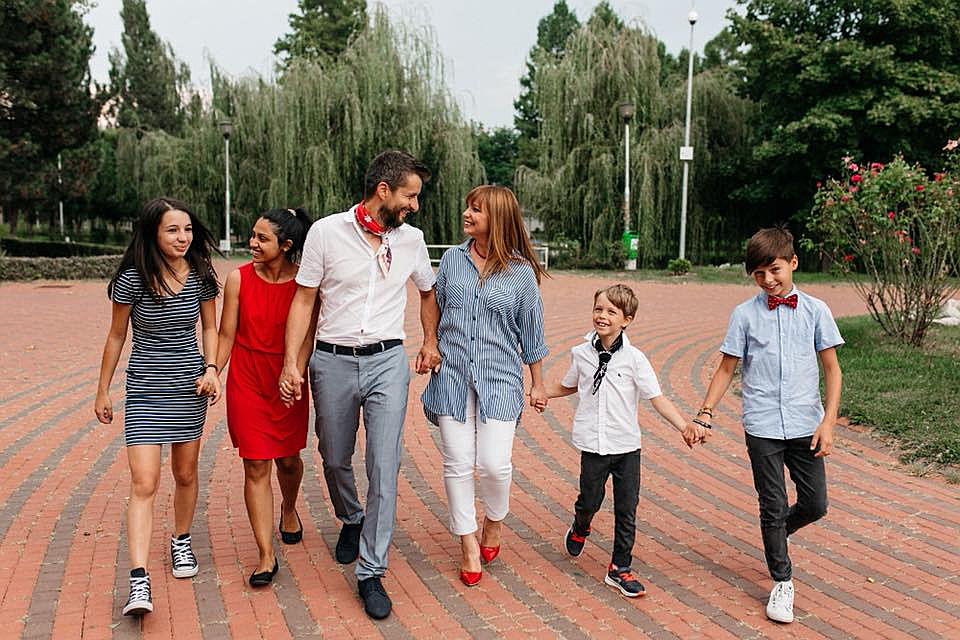 Cristi Golas and his wife, Cami, planted a church called Living Hope Church in Pitesti, Romania. This was accomplished in partnership with Prairie Hill and Valley Free Churches.
Sometimes MCEE (another Prairie Hill Missionary Partner) provides funds to aid the ministries of Living Hope Church. Praise God for a recent $14,000 grant that was provided by MCEE and coordinated by Pastor Cristi and his church to administer wide ranging COVID-19 pandemic assistance through many churches in many towns. This included providing 60,000 masks, along with tents, pavilions, disinfectant tunnels, and Gospel flyers in 15 locations throughout the southern half of Romania. Part of this also involved buying 10 sewing machines and 19 volunteers sewing over 5000 masks.
Living Hope Church hosts weekly worship services, Bible studies, and outreach events aimed at young people. Oftentimes, the individuals they reach are those who are homeless or from disadvantaged neighborhoods. Cristi and Cami have sometimes used large shipping containers (provided by MCEE) in city parking lots as makeshift ministry centers to tutor or disciple youth. Highlights of their ministry also include bringing young people to camps, conducting AWANA at the church, and providing shower and laundry facilities at the church for homeless people to use.
There are 12 main neighborhoods in Pitesti, Romania. Cristi has a vision of reaching each of these neighborhoods with a unique ministry serving the specific needs of that community.
Living Hope Church currently focuses their efforts on the Razboieni and Coremi neighborhoods which are considered to be the poorest in the city.
Our vision for these neighborhoods is to be a bright light of hope. We will love the unlovable. We will be friends to the lonely. We will show people that there is only One Perfect Friend who will never leave them, nor forsake them, even if the world rejects them. - Cristi Golas
Learn more