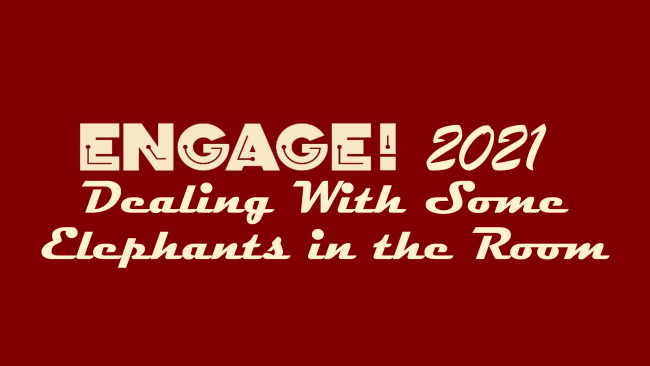 Saturday, October 02, 2021
,
8:00 AM - 3:00 PM
Address: Cornerstone Church, 5000 Broadway, Crystal, MN US 55429
Website: https://www.mcmaonline.org
This annual conference's theme is "Dealing with Some Elephants in the Room," and will help address major issues including race relations, engaging young adults and the downsides of technology. The morning consists of a Mega Session with three principal presentations, each 40 minutes in length, followed by 10 minutes of immediate Q & A. There are also Resource Exhibits, lunch, and two 50 minute afternoon breakout workshops--with Children, Youth, or Adult Leadership options. Anyone involved with church ministries would find this conference beneficial. All members of Prairie Hill or other churches are encouraged to attend (pre-registration is preferable, but at the door sign-up is also available).
For more information, please visit: https://www.mcmaonline.org/ENGAGE__Expo.html
Add to Calendar