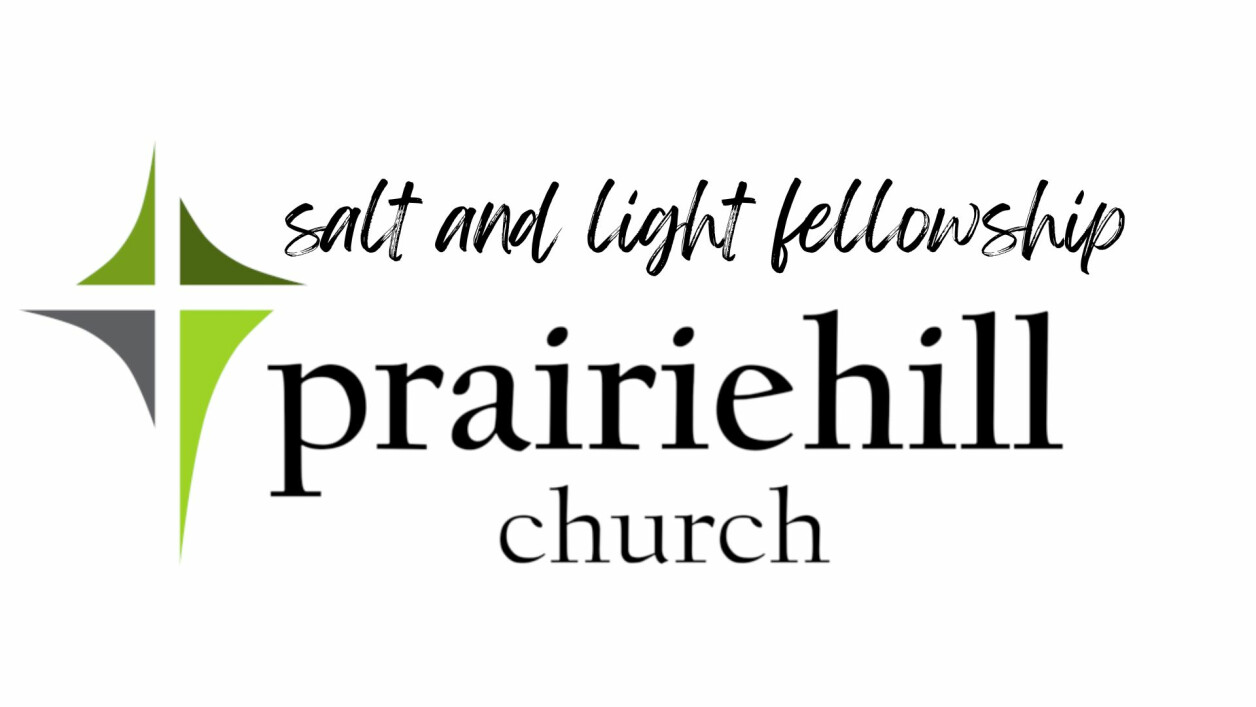 Are you interested in being salt and light in the ministry of Jesus to those who have authority over you? This ministry meets at 9am, typically on the first Saturday of each month at Prairie Hill in Room 202. In the month of December, we will be meeting on December 9th. You're invited! Join in as we pray for our government officials and do a 30-minute bible study.
Vision of Salt and Light Fellowship:
1. Support Wednesday night prayer meetings with prayers for our elected officials
2. Provide monthly prayers for various elected officials to church leadership
3. Provide a visible Salt and Light Information Table at Prairie Hill Church
4. Hold monthly Saturday morning meetings for study and fellowship
As Christians, we must overpower the darkness of the world with prayer and the love of Jesus Christ. We seek to love and care for all of God's people, transforming hearts and minds through prayer, education, and action. If you are interested in this Salt and Light ministry please email Gene .
You are the salt of the earth. But if the salt loses its saltiness, how can it be made salty again? It is no longer good for anything, except to be thrown out and trampled underfoot.

You are the light of the world. A town built on a hill cannot be hidden. Neither do people light a lamp and put it under a bowl. Instead they put it on its stand, and it gives light to everyone in the house. In the same way, let your light shine before others, that they may see your good deeds and glorify your Father in heaven.

Matthew 5:13-16